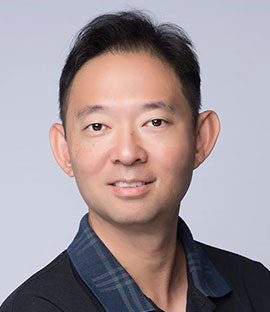 Kevin Chen
200+ clients admitted to Harvard/Stanford/Wharton
Stanford GSB; Harvard Kennedy School; Princeton University
McKinsey; NBA; Ogilvy & Mather; Reuters
Kevin is a graduate of Stanford Graduate School of Business, Harvard Kennedy School of Government and Princeton University. As an admissions consultant, Kevin has set the industry's "Gold Standard" for getting applicants into Harvard, Stanford and Wharton. Since 2007, Kevin has worked on a full-time basis with more than 200 admits to Harvard/Stanford/Wharton and more than 300 admits to the remaining "M7" MBA programs (MIT, Chicago, Northwestern and Columbia).
An expert in personal branding, Kevin delivers competitive edge for applicants by devising application strategies that target how adcoms make admissions decisions behind closed doors. Prior to becoming an admissions consultant, Kevin developed marketing campaigns for the NBA and consulted Fortune 500 firms for McKinsey in the U.S. and China. Kevin also brings advanced writing and presentation skills from working as a Senior Correspondent for Reuters and as a PR specialist for Ogilvy & Mather.
After Kevin's clients enter business schools, Kevin continues to mentor them on recruiting for summer and full-time jobs and on making the best use of the MBA experience. Kevin also maintains active connections with his former clients to form a global support network for MBA students and applicants – e.g., connecting applicants to MBA students who interviewed with the same interviewers so that the applicants understand the personalities and tendencies of particular interviewers; introducing new admits to former clients who work in similar fields so that new admits can get a head start on career development and recruiting.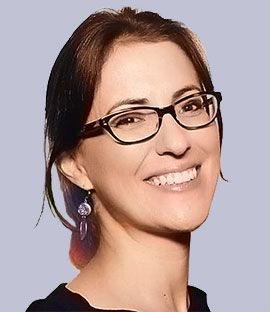 MARIA WICH-VILA
Harvard Business School; Princeton University
HBS adcom: applicant outreach and application guidance
Founder: HBS student newspaper-endorsed application software
Maria is a graduate of Harvard Business School (HBS) and Princeton University. At HBS, Maria worked with the HBS admissions office to conduct significant applicant outreach and guidance, such as organizing admissions events and serving as point person to address questions on application essays and interviews from prospective HBS applicants. These experiences have enabled Maria to become one of the world's foremost admissions consulting experts since 2005. Maria is also the founder and creator of the ApplicantLab, an MBA application software that has been endorsed by HBS's student newspaper, The Harbus, and selected by the SIIA as 1 of 10 innovative "Education Software Pioneers"​.
Maria delivers value for applicants by combining her HBS adcom knowledge with her extensive background in writing, marketing and digital media. After writing and editing for The Harbus at HBS, Maria launched mobile campaigns for NBC, Univision and CNN, and later managed Viva Vision partnerships with Sports Illustrated, Star Wars and Disney while developing cutting edge mobile products. Through these ventures, Maria spent substantial time exploring businesses and cultures outside the US while living or working in China, Taiwan, India, Latin America and The Middle East. This global perspective has enabled Maria to gain a holistic, personal understanding of how to help international applicants pitch and market their profiles to top MBA programs.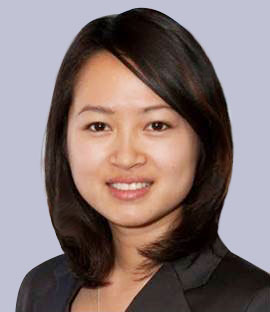 LUSI CHIEN
Stanford GSB; Harvard Kennedy School; Harvard University
Bain; Silicon Valley startups
Bilingual in English/Chinese; specialist for elite international applicants
Lusi is a graduate of Stanford Graduate School of Business and Harvard University. Lusi leverages her stellar academic background, admissions consulting expertise and standout career as a Bain consultant and Silicon Valley entrepreneur to help applicants not only get into their dream schools, but also discover suitable post-MBA careers.
Lusi focuses especially on applicants who are interested in entrepreneurship, healthcare, consulting, venture capital and international development, by giving them a deep perspective on schools that offer the best programs for applicants depending on their sub-areas of interest within these fields. Bilingual in English and Mandarin Chinese, Lusi also loves to work with top international applicants to tell their stories with a view on how to distinguish themselves in the eyes of US admissions officers.
Given her industry background and involvement, Lusi delivers a powerful combination of not only helping applicants with their personal branding for MBA applications, but also pushing them to explore what they want to do after business school and the best ways to get there. She actively helps applicants connect with relevant alumni from various schools in the sectors they're most interested in, many of which eventually forming into internships and job offers, and thus helping applicants understand what the experience during and after school in their chosen fields will be like.