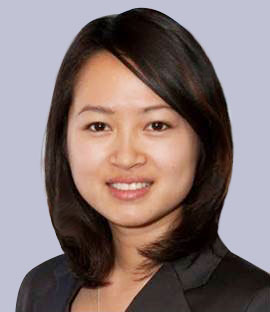 LUSI CHIEN
Stanford GSB; Harvard Kennedy School; Harvard University
Bain; Silicon Valley startups
Bilingual in English/Chinese; specialist for elite international applicants
Lusi is a graduate of Stanford Graduate School of Business and Harvard University. Lusi leverages her stellar academic background, admissions consulting expertise and standout career as a Bain consultant and Silicon Valley entrepreneur to help applicants not only get into their dream schools, but also discover suitable post-MBA careers.
Lusi focuses especially on applicants who are interested in entrepreneurship, healthcare, consulting, venture capital and international development, by giving them a deep perspective on schools that offer the best programs for applicants depending on their sub-areas of interest within these fields. Bilingual in English and Mandarin Chinese, Lusi also loves to work with top international applicants to tell their stories with a view on how to distinguish themselves in the eyes of US admissions officers.
Given her industry background and involvement, Lusi delivers a powerful combination of not only helping applicants with their personal branding for MBA applications, but also pushing them to explore what they want to do after business school and the best ways to get there. She actively helps applicants connect with relevant alumni from various schools in the sectors they're most interested in, many of which eventually forming into internships and job offers, and thus helping applicants understand what the experience during and after school in their chosen fields will be like.