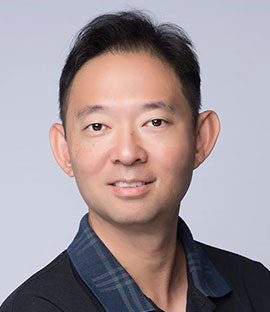 Kevin Chen
200+ clients admitted to Harvard/Stanford/Wharton
Stanford GSB; Harvard Kennedy School; Princeton University
McKinsey; NBA; Ogilvy & Mather; Reuters
Kevin is a graduate of Stanford Graduate School of Business, Harvard Kennedy School of Government and Princeton University. As an admissions consultant, Kevin has set the industry's "Gold Standard" for getting applicants into Harvard, Stanford and Wharton. Since 2007, Kevin has worked on a full-time basis with more than 200 admits to Harvard/Stanford/Wharton and more than 300 admits to the remaining "M7" MBA programs (MIT, Chicago, Northwestern and Columbia).
An expert in personal branding, Kevin delivers competitive edge for applicants by devising application strategies that target how adcoms make admissions decisions behind closed doors. Prior to becoming an admissions consultant, Kevin developed marketing campaigns for the NBA and consulted Fortune 500 firms for McKinsey in the U.S. and China. Kevin also brings advanced writing and presentation skills from working as a Senior Correspondent for Reuters and as a PR specialist for Ogilvy & Mather.
After Kevin's clients enter business schools, Kevin continues to mentor them on recruiting for summer and full-time jobs and on making the best use of the MBA experience. Kevin also maintains active connections with his former clients to form a global support network for MBA students and applicants – e.g., connecting applicants to MBA students who interviewed with the same interviewers so that the applicants understand the personalities and tendencies of particular interviewers; introducing new admits to former clients who work in similar fields so that new admits can get a head start on career development and recruiting.